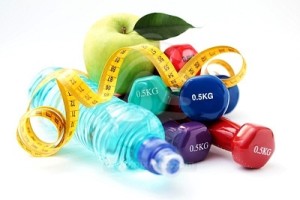 Here we are again at the time of year when we are all thinking about setting those New Year's Resolutions  Probably about 90% of those resolutions are fitness/health related. We have all had good intentions at the beginning of the year when we set out to acheive those fitness goals and then they fade out after the first couple weeks. Well in 2013, we are going to turn those "Resolutions" into RESULTS! Here are some tips to help you become successful in your journey. Let's do this together, you are not alone!
*Set Realistic Goals. Set weekly or monthly goals that will help you to get to your BIG goal. For example…instead of saying you are going to lose 50 pounds, say you are going to lose 5 pounds this month and over time, that will all add up. Small successes along the way help you to stick to your fitness goals.
*Find an Accountability Partner/Work Out Buddy. It helps to have a friend go with you on this journey to help support and motivate you when you need it. It also helps to have to be accountable to that person. We so often think it is okay to let ourselves down, but we are more likely to stick to it if we have to report to someone we greatly respect.
*Choose Fitness Activites that you Enjoy-ie Your Soul-Mate Workout! You don't want exercise to feel like a chore-you need to find something that you have FUN with and look forward to. If it is just another chore, it will fall far on the list of priorities. Choose something fun, that way you will stick to it. It can be anything-a group fitness class with your accountability partner, cross country skiing, hiking, swimming or weight training. Once you find something you have fun with-it will become apart of your lifestyle.
*Make it Non-Negotiable. Pick the time of day that is going to be easy for you to stick to. Just like you keep your appointments, schedule the time you are going to commit to your workout.
*Reward Yourself.  Every time you hit one of your smaller goals, reward yourself! Get some new workout shoes or a new workout outfit in a smaller size. Whatever it is, make sure it is something that will help you stick to your goals.
*Speak in a Positive Voice.  This is HUGE!!!! You are the only one who is with your thoughts all the time. Speak to yourself positively-tell yourself you are getting lean, fit and healthy. Get rid of all those negative thoughts as they will only bring you down. Speak to yourself as if you are the coach of a winning team!!!
Ask for help whenever you need it. Don't be afraid to ask questions or ask someone to go to the gym with you. There is strength in numbers! If you start on your fitness/health journey, maybe you can inspire some of your friends to join you. I am also here for you if and when you need it. Please message me ANY questions/concerns you have with your goals or becoming healthier.